Value: 5/5
Livability: 3/5
Nightlife: 2/5
While a popular tourist destination among Russians and Turks, many Westerners are not very familiar with Georgia. The country is located in the Caucasus region, tucked between Russia and Turkey. Georgia has an extremely liberal border, allowing citizens from most nations to enter without a visa and stay for an entire year straight at a time.

Prices in Georgia are extremely low, with accommodation, dining out and especially transportation being highly affordable. A two hour bus ride between the cities Tbilisi and Bojormi costs $3, while a private sleeping cabin for two people on a night train cost me only $30.
The easiest way to arrive in Georgia is by flying into the main airport located in the capital Tbilisi. Georgia is a small country, so all other locations can be reached from Tbilisi within half a day.
Most transportation between cities is done by marshrutka, which are small vans inside which they squeeze 15+ people. The time schedules for these vans are also very flexible, with the departure time being set as whenever the van becomes full enough with people. You may be driven through narrow mountain roads filled with cows and fallen boulders by a driver who drinks beer at the rest stop. In some cases, your backpack may also be tied to the roof, so having a cover to protect it from rain is beneficial.
In addition to speaking their own unique language, most Georgians are also fluent in Russian. However, I found the average English level of most Georgians to be low. Knowing Russian will be extremely more useful than English while navigating the country.
Georgia is still a very conservative Orthodox Christian country, thus the nightlife is not nearly as vibrant as elsewhere in Europe, or even really existent at all outside of the capital city of Tbilisi. Thus I would recommenced Georgia for its nature and not its nightlife.
Recommended Places:
Tbilisi
Georgia's capital city has over 1 million inhabitants and is nearly ten times larger than its next largest city Batumi. The city is filled with old stone buildings with wooden balconies that are covered with grape vines and other greenery. There are a lot of nice cafes and restaurants in the city's old time. It's the only city in the country where I could imagine spending an extended amount of time. If your primary interests are neither hiking or the beach, other cities contain very few options for entertainment.
Kazbegi / Stepantsminda
A small town in the mountains with a view of Mount Kazbek, a couple hours north of Tbilisi. There are very beautiful mountains surrounding the city. The Holy Trinity Church is only a short hike from the city center, while other longer hikes are also available in the area.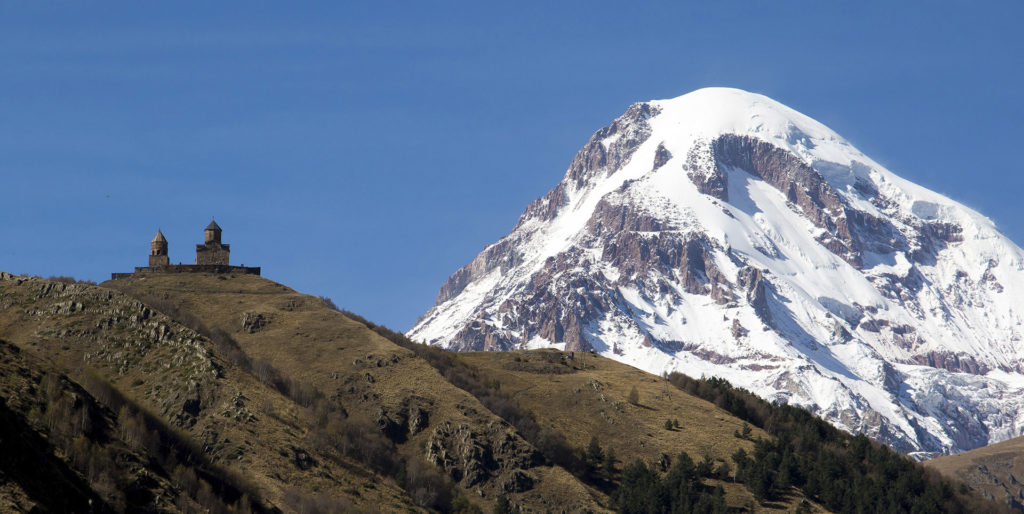 Mestia
The largest town located within the Svaneti mountain region. These mountains are even higher than the Alps. From Mestia, you can travel to even more remote villages such as Ushguli, which is the highest continuously occupied village in Europe. In the Svaneti mountain region, you really do feel cutoff from the rest of the world.
When a storm knocked out power for a day, no one seemed to mind. The family who ran my guesthouse still used a wood burning stove for cooking and got their water from natural springs, so their lives were barely interrupted.
There are many beautiful hikes that begin in Mestia, including to different glaciers. But be careful not to get too close to the glaciers, since falling rock and ice is known to have killed tourists. I personally watched five Polish tourists almost get taken out by an unexpected release of ice and rock that came tumbling down from what was previously a stationary landscape.
To reach Mestia, I took the night train from Tbilisi to Zugdidi (8 hrs+) and then an early morning marshrutka from Zugdidi to Mestia (3 hrs+). The train is an old soviet style train with 2 person, 4 person, or entire open car sleeping compartments. The price for a bed/ticket in the open car is only a few dollars. Thus I splurged and got a private compartment. The marshrutka drivers will be waiting for you when you get off the train. The Georgian rail website functionality sucks, so try first making an account before trying to book your tickets to get it to properly work.
Another option is to book a quick and cheap one hour flight from Tbilisi using vanillasky.ge The tickets often sell out a month ahead of time, so book early.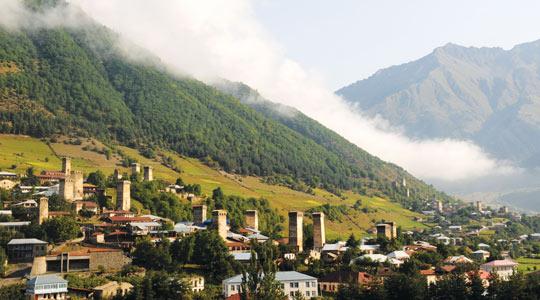 Batumi
Located on the Black Sea, Batumi caters to Turkish and Azerbaijani tourists who want a close by place to drink and gamble. Russians also like the city because of its beaches. While the city is extremely touristy along its central coastal promenade, there are better beaches located to the north and south of the city.
If traveling to Batumi, I recommend taking the modern day train from Tbilisi. The day train is going to be way more comfortable than taking a marshrutka across the entire country. There is also an older Soviet style night train.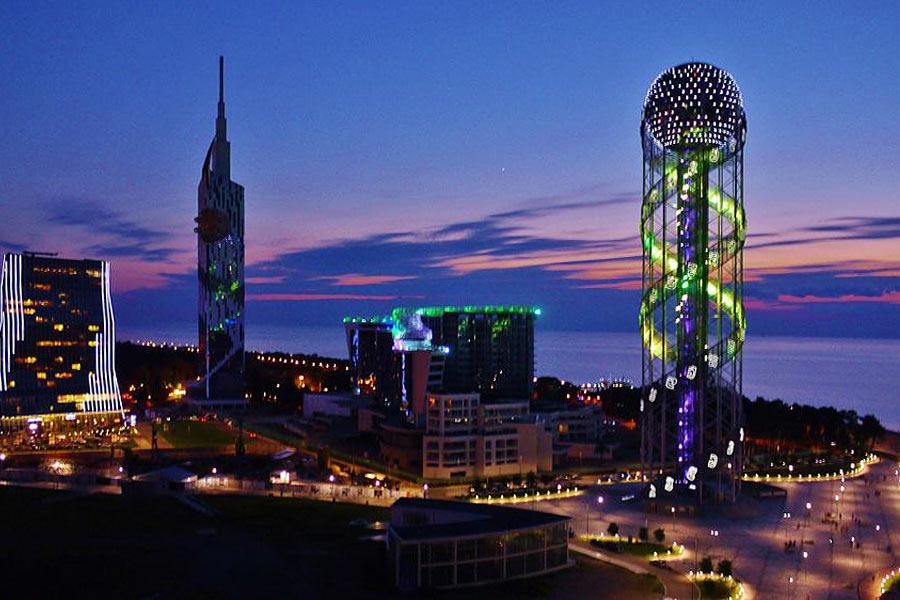 Bojormi
A small city in the center of Georgia. There is not much to do here except hike the trails located within the city's National Park as well as use it as a nearby base to make a day trip to Vardzia.
Vardzia
In Vardzia, caves where people used to live are carved into the stone hillside.  The cave monastery is still inhabited by monks. Excursions to these caves depart from both Tbilisi and Bojormi.

by