Poland is one of my all time favorite countries in Europe. The Polish people are very friendly, being more open and spontaneous than their neighbors to the West, yet still more orderly than their neighbors to the East. I find this to be the perfect balance.
Since Poland has its own currency (Zloty), the exchange rate is usually very favorable when switching from Dollars, Pounds or Euro. A beer in a bar can often cost as little as $1. Unfortunately, apartment and hotel prices are starting to match those in Western Europe, especially in the cities listed below which cater to tourists. While Poland overall is relatively cheap in comparison to other countries in Europe, you may be surprised by the cost of lodgings there.
Warsaw
Value: 3/5
Livability: 3/5
Nightlife: 3/5
Warsaw is the business capital of Poland. You can definitely feel that the pace of life is faster here than in other Polish cities. However, it can also seem eerily quite in certain locations given its size. Warsaw is a large city, and to get around you will need to use public transportation. Fortunately, there is a metro which can speedup your transit times as long as your destinations are located close to one of its stations.  During the Second World War, Warsaw was completely demolished. While the Old Town has been refurbished, the city's architecture is more modern than the older cozier cobblestone street architecture found in other parts of Poland. Given that prices in Warsaw are the highest in Poland, and it takes longer to get around to places while there is not much more to do, Warsaw ranks at the bottom of this short five city list of where to spend time. You can pay less and enjoy yourself more in one of the following cities discussed below.
Krakow
Value: 4/5
Livability: 4/5
Nightlife: 4/5
Krakow is the top tourist destination in Poland. Year round, and especially during the summer, hoards of British, Spanish and Italian stag parties descend onto the town square. Most likely drawn to the city by its low prices and high volume of beautiful women. Heavy tourism, in addition to a lack of good cuisine and bad air quality, are the only complaints that I have about Krakow. For the most part, Krakow is a fantastic place. By my third visit, I discovered that the city has much to offer outside its central tourist locations. A bunch of nice lesser known places can be found in the Kazimierz district.
Being larger than Wroclaw and Poznan, there is simply just more going on in Krakow during an average week. It is still just small enough to make walking everywhere a potential option for coming home late at night. After my most recent visit to Krakow, it was upgraded to my favorite city in Poland. The fact that it is larger, and thus always contains something to do, allows it to beat out my second favorite Polish city: Wroclaw.
Recommended Places:
COSTA COFFEE (Karmelicka 8, 31-000 Kraków, Poland) [For a remote working spot]
This Costa Coffee location is filled with many open tables, a decent amount of power outlets, and free wifi. The staff also do not bother you, or seem to mind if you stay for long lengths of time and work.
Prozak 2.0 (plac Dominikański 6, Kraków, Poland)
Large multi-room club. Almost always has people present, while attendance at other nightclubs can vary greatly depending on the night.
Kazimierz
The old Jewish district which is filled with more low-key bars.
Wroclaw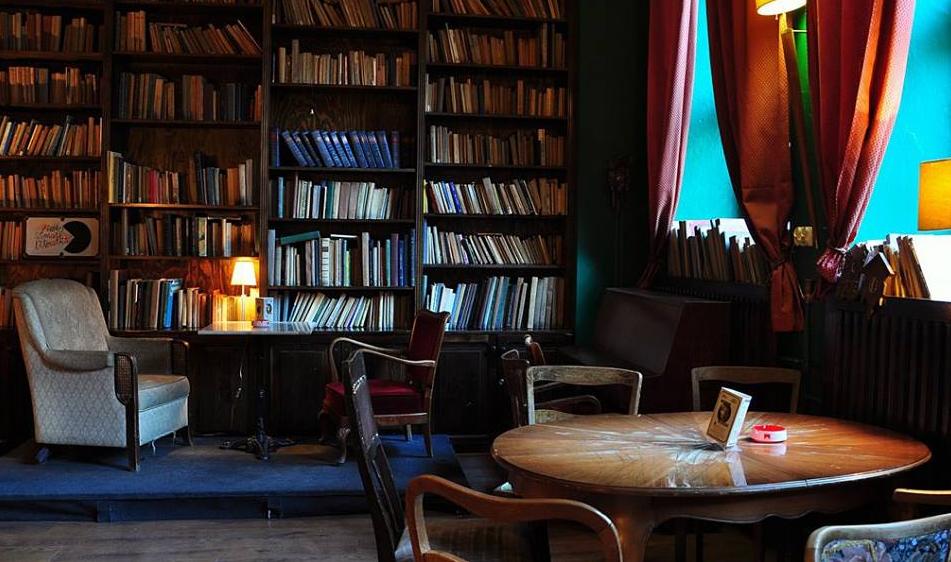 Value: 4/5
Livability: 4/5
Nightlife: 3/5
Wroclaw was originally my favorite city in Poland. I fell in love with Wroclaw because I saw it as a smaller and less touristy version of Krakow. It is a cozy student filled city where everything worth doing is within walking distance from the central square. The city is however a bit quieter during the week than Krakow, and people mostly only go out on the weekends. For long term living, the city could start to become a bit boring after a couple months.
Recommended Places:
Przedwojenna (Świętego Mikołaja 81, Wrocław, Poland)
A 24 hr bar which serves beer, wine and shots for 4 Zloty (~$1) each. Cooked snacks, such as kielbasa sausages and potatoes with sour cream, are also sold for 8 Zloty each. Most people either start or end their nights here. The place is uniquely decorated with furniture and other objects attached to the walls and ceiling. Normally old-timey music is playing softly in the background. I loved the authentic uniqueness of this place, in addition to its low prices. Also people are usually pretty well packed into the place at its peak hours, making it easier to start conversations with new people.
Cafe Mañana (Świętego Mikołaja 11, Wrocław, Poland)
A two floor bar/cafe where people go to dance late into the evening. Usually the crowd is slightly older and in their mid-twenties and thirties. The place has reasonable prices, is a large enough venue to move around in, and the music is not so loud that you can't talk to people. Lots of Polish girls go here to dance and get attention from foreign guys.
Brajt (Odrzańska 18, Wrocław, Poland)
A restaurant where you can get traditional Polish meals at a fraction of the cost of other places. A great place to have a cheap and filling meal before starting off your night.
Kawiarnia Literatka (Rynek 56/57, 50-116 Wrocław, Poland)
A nice cozy dimly lit cafe filled with books that plays soft old-timey music in the background. Great place to take a date for a tea or coffee. I personally chose this cafe as my remote workplace.
Poznan
Value: 4/5
Livability: 3/5
Nightlife: 3/5
Poznan is similar to Wroclaw, in that its a smaller less touristy city with a large student population. Having spent only a short time there, I won't evaluate it greatly. However, first impressions left me as viewing it to be on a similar level as Wroclaw in most regards.
Gdansk / Sopot

Value: 4/5
Livability: 4/5
Nightlife: 2/5 (3.5/5 in summer when people are visiting the Sopot beaches)
Gdansk is a northern city located on the Baltic Sea. The beach and club area is actually located in a resort city nearby called Sopot. During the summer, Sopot is where vacationers hang out. So if you are looking for a beach location during the summer in Poland, this would be the go-to choice. Sopot can be reached by a train from Gdansk in 15 minutes. However, in the evening the trains stop running, and getting back to Gdansk from Sopot will require the use of a taxi. The taxi drivers in Sopot know that they have you hostage, so don't expect a cheap rate. I found this split between the cozy Old Town area of Gdansk and the beach / going out areas in Sopot a slight annoyance. Also, even during the summer, I found Gdansk to be very quite during the week with few places to go out.
Recommended Places:
No To Cyk (Chlebnicka 2, 80-830 Gdańsk, Poland)
A nice bar with cheap prices, which on some weeknights seemed like the only place open.
Cafe Absinthe (Świętego Ducha 2, 80-834 Gdańsk, Poland)
A bar with a dance floor which is pretty busy during the weekends.
Conclusion
If you are looking for a more quite and relaxing city, I would recommend Wroclaw or Gdansk. If you want a larger city for going out that contains more to do in it, then I would recommend Krakow. If you happen to pass through Warsaw, I would recommend visiting it for a couple days. The Warsaw Uprising Museum is worth seeing. Also, if you are looking for a cheap ski vacation, I recommend that you head south to Zakopane in the Tatra Mountains.

by