Value: 3.75/5
Livability: 3/5
Nightlife: 2/5
Bratislava is only a 1 hour train ride for Vienna, and worth a weekend visit. The city's old town can easily be explored in just one day. The city primarily only has nightlife on the weekends, being pretty quiet in the evenings during the week. While Bratislava is nowhere near as magnificent as Prague, its lack of rowdy tourists is a plus.
Probably partially due to Slovakia being on the Euro, Bratislava's prices are slightly higher than those in other Eastern European cities such as Krakow. However, outside of the capital Bratislava, the average Slovak citizen's purchasing power is significantly lower and goods are cheaper.
Recommended Places:
Bratislava Castle
The primary castle in Bratislava.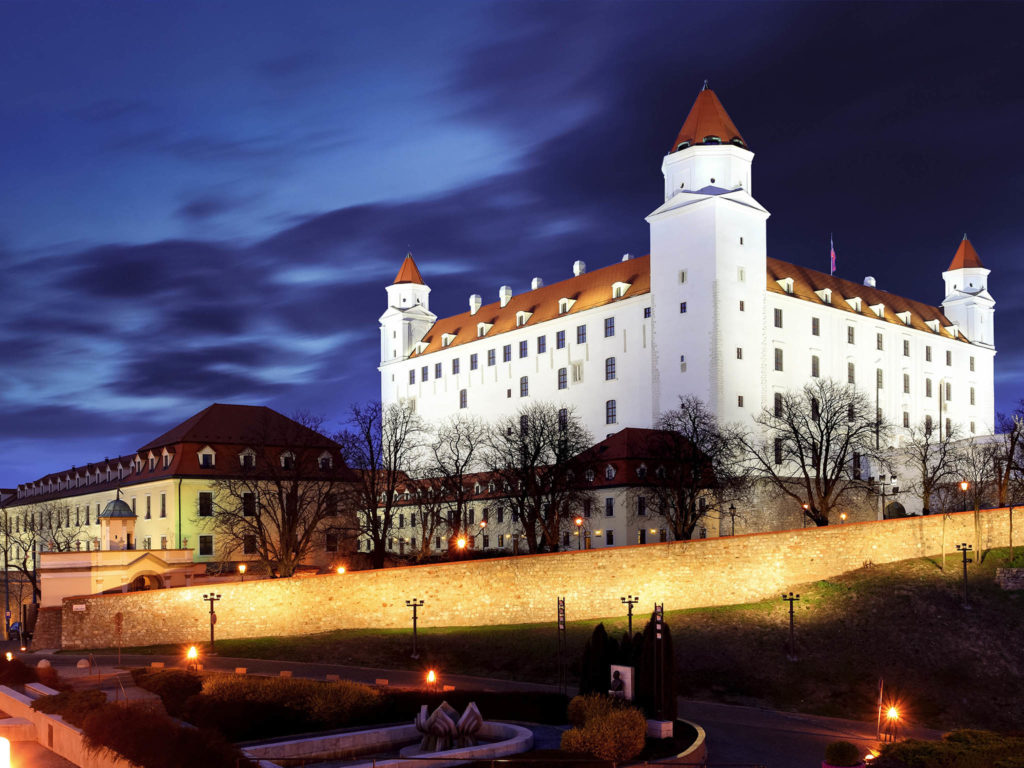 UFO Bar and Restaurant
Located on top of the pillar of the SNP Bridge, there is an upscale restaurant and cocktail bar and observation deck. Restaurant prices are expensive, but if you want to just visit the observation deck without ordering food, the cost will be 7 Euro.
Trafo Nightclub (Ventúrska 269/1, 811 01 Bratislava)
Mostly people are aged 20-25 and dressed fashionably. Has a super long bar next to the dance floor, making it easy to mingle.

by